Achieving Wellness Through Chiropractic
Achieving Wellness Through Chiropractic
Written By Tree City Chiropractic on June 23, 2021
---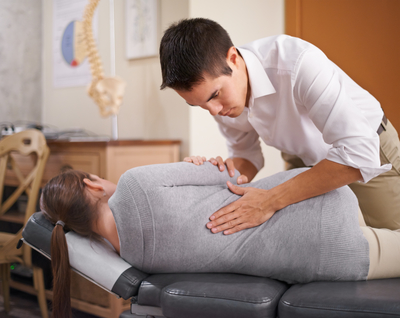 Just like you need to eat, sleep and hydrate regularly to stay healthy, regular chiropractic care is also great for your health. Chiropractic isn't just about injuries; it's about keeping you healthy and balanced, injured or not.
At Tree City Chiropractic in Tualatin, we love providing regular chiropractic care to our patients so you can enjoy the activities you love, live pain-free, and feel great day after day. Here's how chiropractic helps…
The Health Benefits of Regular Chiropractic Care
There are enough health benefits to write a whole book. Just the way chiropractors treat the body as a whole and without drugs or surgery makes a huge difference. Our care extends beyond the clinic into your daily life to help you achieve and maintain a healthy lifestyle. Regular chiropractic care aims to help you stay active and energetic longer.
Chiropractors focus on the spine and how everything in your body is interconnected. There's a nerve network running through your spine. Those nerves branch out into every last organ, muscle and tissue, sending signals back and forth. Many health issues and forms of pain arise when nerve signaling gets interrupted.
Regular chiropractic care works to keep everything in alignment so your brain can communicate unhindered with the rest of your body. This translates into pain reduction and often elimination. Patients tend to experience relief because chiropractic care is shown to take pressure off nerves, relax muscles, increase blood flow, improve flexibility, restore range of motion, and more.
Since nerve signaling is functioning the way it's supposed to, there are mental and emotional benefits as well. Patients feel happier, calmer, bounce back from stress better, think clearer, and more.
And also because of good nerve signaling and less inflammation, you experience optimal immune function. Your nervous system regulates immune function. Optimal nerve signaling leads to optimal immune function.
Hear it from a Satisfied Patient
"Great staff! Very happy with my results and can't say enough about how much better I feel since having regular adjustments."
-Stacey Munsell
Get Regular Chiropractic Care in Tualatin
Chiropractic can determine which type of low back pain and the best course of treatment. Our doctors have a passion for helping patients get rid of their pain so they can get back to the lifestyle that brings them the most joy.
Have questions or need to schedule an appointment? Call Tree City Chiropractic at (503) 692-6568. We look forward to helping you.

Posted In: Chiropractic Wellness