Chiropractic Treatment for Low Back Pain in Tualatin
Chiropractic Treatment for Low Back Pain in Tualatin
Written By Tree City Chiropractic on April 2, 2021
---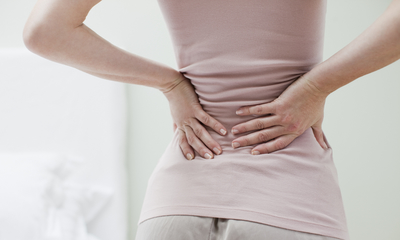 Those in Tualatin join the other 80% of the population who suffer from lower back pain.
Low back pain (LBP) is the second most common reason adults in America struggle with disability. The U.S. National Library of Medicine published a study stating 85% of individuals will continue to suffer the effects of LBP throughout their lifetime.
Thirty-five million patients will see a chiropractor this year for treatment of lower back pain.
The 3 Most Common Chiropractic Treatments for Lower Back Pain
There are many reasons why you may be experiencing lower back pain. One common cause is the compression of the sciatic nerve, which runs from the lower back down each leg. This condition is known as Sciatica, and it affects 40% of Americans. Other causes of LBP include:
Soft-tissue damage
Herniated or degenerative discs
Spinal joint dysfunction
Stenosis
Osteoarthritis
Fractures
Whatever is causing a person to suffer from LBP, studies show that chiropractic care is more helpful than non-steroidal anti-inflammatory drugs (NSAIDs). Three of the most utilized chiropractic treatments for low back pain include:
1. Spinal Adjustment
Adjustments are a safe and natural way to manage pain in the lower back. In this series of manipulations, the chiropractor will apply controlled pressure on various joints throughout the spine. For conditions causing LBP, the practitioner will provide focused treatment to the lumbar vertebrae – the bones of the lower back – and the coccyx (tailbone).
2. Spinal Mobilization
Spinal mobilization is a gentle chiropractic treatment meant to enhance joint function. It is performed with low-velocity manipulations that promote movement and stretching of the muscles and joints. The goal is to improve your overall range of motion.
3. Toggle Drop
A chiropractor will perform what is known as a toggle drop. This is done by pressing down firmly on the spine using crossed hands, with a rapid and exact thrusting motion. This procedure improves the mobility of the spinal joints.
How to Get the Best Chiropractic Treatment for Back Pain in Tualatin
Low back pain is a pervasive condition that, if left untreated, could cause permanent loss of function and mobility of the spine. Dr. Daniel Lujan and Dr. Joshua Pettigrew have provided their patients with relief of back pain for more than 10-years.
Dr. Daniel Lujan D.C. is a Family Chiropractic Physician who was voted one of "America's Top Chiropractors" as a Family Chiropractic Physician in 2015 and 2016. His qualifications are why his patients recommend him highly to their family and friends.
Are you looking for the best chiropractic treatment for lower back pain? Call our helpful staff at Tree City Chiropractic to schedule an appointment today.

Posted In: Chiropractic Low Back Pain Treatment