---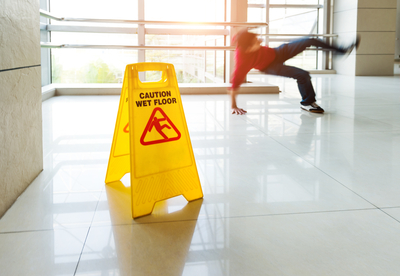 Suffering from a Work Injury? We Can Help!
If you've sustained a work injury, the first call you should make is to your Tualatin chiropractor.
A work injury can leave you with a long-term injury that impacts you daily. Seeing a chiropractor right away can provide relief from your pain in addition to preventing long-term damage.
Your Tualatin chiropractic team can also help you with your workman's comp claim, so you can get the compensation you deserve.
Why is It Important to Treat Work Injuries Right Away?
After your body has sustained an injury, it goes to work to repair the damage.
During this process, inflammation will result, causing swelling, tension, and some pain. Scar tissue will also start to develop in an attempt to repair the soft tissue injury.
Left untreated, both inflammation and scar tissue can cause long-term damage.
Chronic inflammation is painful and is a sign that an injury needs to be addressed. The more inflammation you have in your body, the worse it is for your overall health. Inflammation is called the "silent killer" and is linked to heart disease, cancer, and arthritis.
Scar tissue, while helpful at first, can continue to build up. Over time, it can lead to:
Less flexibility
Mobility issues
Chronic pain
How a Tualatin Chiropractor Treats Work Injuries
Dr. Joshua Pettigrew D.C. and Dr Daniel Lujan D.C.  provide a plethora of treatment options that can help your injury heal quickly. These include:
Chiropractic adjustments: When you've sustained an injury, it jars the body, which can result in misalignment of the spine. Misalignment can contribute to muscle tension and increased pain. If it's not addressed, it can lead to weakness, injury, balance issues, and pain. Chiropractic adjustments ease the strain on the muscles, tendons, joints, ligaments, bones, and nerves. 
Home exercises and stretches: After an injury, the muscles that have been damaged (as well as the surrounding muscles) can lose flexibility and strength. Your chiropractor can recommend home exercises that rebuild strength, help prevent reinjury, and increase flexibility.
Massage therapy: A massage therapist can help break up scar tissue, improve flexibility, and relax your muscles, providing immense pain relief.
Adjunct services: Ultrasound, heat therapy, muscle stimulation, and more services help speed up the healing process and ease your pain.
We Can Help You with Your Workman?s Comp Claim
Completing workman's comp paperwork can be intimidating, especially if you feel you don't know the answers to all the questions. That's where we come in!
We've been helping our neighbors with their workman's comp needs for years. We keep detailed records of your case, so filling out your claim will be a lot easier. Our detailed notes will also help you get the coverage you deserve from your claim.
If you have any questions about your claim, don't hesitate to ask us.
Have you been injured in a work accident? Contact us right away to schedule a consultation and treatment appointment. Call our office at 503-692-6568.