Top Reasons Why to See a Chiropractor in Tualatin
Top Reasons Why to See a Chiropractor in Tualatin
Written By Tree City Chiropractic on February 19, 2021
---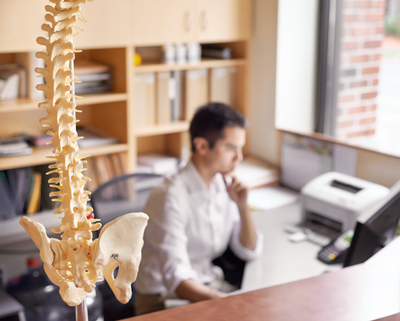 Whether sustaining an injury snowboarding on Mt. Hood or feeling stiff from repetitive movements at work, there are many reasons to see a chiropractor in Tualatin.
Chiropractors treat musculoskeletal and non-musculoskeletal conditions. They manage pain for both acute and chronic conditions.
Top 3 Reasons to See a Chiropractor
Chiropractors are the first line of defense against pain. Their primary approach is to avoid more invasive or riskier treatments, such as prescription pain medications or surgery.
A chiropractor will first take a medical history and perform a physical examination. They may use diagnostic imaging or lab test results to determine the best treatment.
1. Minor Aches and Pains
The usual reason people see a chiropractor is for pain caused by an injury. It could be from a minor accident or an on-the-job lifting mishap. Spinal manipulation—a manual therapy of the spinal joints—is the most common treatment for pain relief.
Improper body mechanics can lead to minor aches and pains. A chiropractor will work with their patients to put together a comprehensive plan. Some treatment plans include dietary and nutritional guidance.
2. Chronic Pain Management
Pathological changes that occur to the spine can lead to issues that need ongoing treatment. Patients who suffer from chronic conditions, like fibromyalgia and osteoarthritis, work with their chiropractor to develop a routine to improve their quality of life. Part of the treatment plan might include an exercise regime.
3. Headache and Migraine Treatment
Approximately 45 million Americans suffer from headaches each year. According to the Migraine Institute, 35 million people suffer from migraines. Chiropractors treat headaches and migraines through a series of gentle, hands-on manipulations that provide relief.
Of the patients who receive chiropractic spinal manipulation, 22% report a 90% reduction in migraines frequency and intensity.
Why See a Chiropractor at Tree City Chiropractic
The doctors at Tree City Chiropractic provide comprehensive care for conditions ranging from sports injuries to vertebral subluxation—the painful pressure applied to nerves through abnormal function.
Together Dr. Daniel Lujan D.C. and Dr. Joshua Pettigrew D.C. have more than 20 years of experience providing treatment for their patients in Tualatin.
If you are suffering from an injury, or perhaps trying to manage chronic pain, the friendly staff at Tree City Chiropractic can help. Call us today to schedule an office visit.

Posted In: Chiropractic