Tree City Chiropractic Treats the Root of Back Pain
Tree City Chiropractic Treats the Root of Back Pain
Written By Tree City Chiropractic on August 23, 2021
---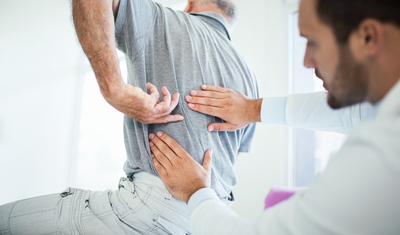 Ample research demonstrates how chiropractic care can efficiently and satisfactorily provide patients relief from back pain. At Tree City Chiropractic in Tualatin, we get to the root cause instead of just treat the symptoms.
Be it sciatica, a herniated disc, sprain, strain, inflammation, we perform a full evaluation to identify the cause and put you on the path to healing without drugs or surgery.
Chiropractic Methods Low Back Pain
We offer e-stim, ultrasound, flexion distraction, intersegmental traction, and soft tissue manipulation--all of which have provided great back pain relief for our patients. Here's how they work…
E-Stim - Short for electrical stimulation, e-stim uses electrodes strategically placed on the treated site to deliver electrical pulses. This stimulates nerves, which provides pain relief. The currents also cause repeated contractions that improve blood flow.
Ultrasound - Ultrasound utilizes sound waves to heat up tissue, which increases blood flow, lowers inflammation, and decreases pain.
Flexion Distraction - This technique places you on a table that gently stretches your spine in a way that takes pressure on your nerves. The table carefully coaxes your spine back into alignment, taking pressure off your discs and widening your spinal canal. The extra blood flow and motion provides pain relief.
Intersegmental Traction - Also involving a specialized table, intersegmental traction works to decompress the spine and restore range of motion while stretching muscles and location pressure points your chiropractor manually works out. The added space and range of motion alleviates back pain.
Soft Tissue Manipulation - A manual therapy designed to improve mobility, improve circulation, and reduce inflammation, soft tissue manipulation works out tightness that puts pressure on nerves, allows for better circulation that makes way for healing, and restores range of motion.
Hear it from a Satisfied Patient
"I came in to see Dr. Josh in Tualatin a few weeks ago with some weird lower back pain that I couldn't get rid of for years. After a few sessions with him it has completely gone away. He and his staff were so polite and caring. Dr. Josh was able to educate me on what was the issue and what stretches I could do at home for it not to come back. Never heard my back pop so much. He aligned me and made me feel great. Would definitely go to him again with any issues and recommend my family to him."
-Denis Kurudimov
Get Back Pain Relief in Tualatin
Chiropractic can determine which type of low back pain and the best course of treatment. Our doctors have a passion for helping patients get rid of their pain so they can get back to the lifestyle that brings them the most joy.
Have questions or need to schedule an appointment? Call Tree City Chiropractic at (503) 692-6568. We look forward to helping you.

Posted In: Chiropractic Low Back Pain Treatment Back Pain Treatment