What Are the Benefits of Chiropractic Care After a Car Accident
What Are the Benefits of Chiropractic Care After a Car Accident
Written By Tree City Chiropractic on March 19, 2021
---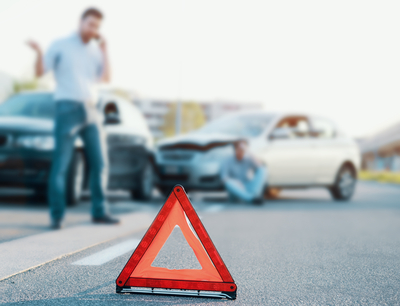 Each year, there are more than 2 million motor vehicle accidents. These range from fender-benders to devastating collisions, and the cost of medical care is around $99 billion. Were you recently involved in a car accident? Then you could benefit significantly from seeking chiropractic treatment. Finding an auto injury chiropractor in Tualatin can offer patients relief from pain caused by car crashes.
The Benefits of an Auto Injury Chiropractor in Tualatin
Pain from an injury after a car wreck can persist long after an accident, and 25% of those hurt reported suffering chronic pain as a result. That is why patients need a chiropractor who specializes in treating auto injury patients.
1. Diagnose the Cause of Pain
Since injuries sustained during a car accident may not present for weeks or even months, the auto injury chiropractor must do a comprehensive physical exam. They will compile a complete medical history to diagnose the cause and determine the appropriate treatment.
2. Treat Headaches Associated With Whiplash
The most common injury in a motor vehicle accident is whiplash, and 37% report chronic pain due to whiplash injuries. It can lead to debilitating pain in the neck and shoulders. Headaches associated with whiplash require specialized care, and people who do not seek necessary treatment risk loss of function and mobility.
3. Provide Non-Surgical and Drug-Free Options
Chiropractic care is a holistic, non-invasive, non-surgical option for musculoskeletal and non-musculoskeletal conditions. Chiropractors do not prescribe pain medications. The treatments for those involved in car accidents benefit from a natural approach to pain management.
Car accidents can be a traumatic experience, both physically and emotionally. A chiropractor will determine which procedure will provide the most benefit to their patients.
Reasons to See an Auto Injury Chiropractor at Tree City Chiropractic
The rush of adrenaline a person has after getting into a car accident impairs their ability to assess their injuries. Many reported feeling okay after a car crash only to seek medical treatment later.
Dr. Daniel Lujan D.C. and his partner, Dr. Joshua Pettigrew D.C., together have two decades of experience recognizing the symptoms of injuries caused by a motor vehicle accident.
For more than 10-years, the doctors at Tree City Chiropractic help their patients in Tualatin recover after a car accident, even if their patient does not seek treatment right away.
Are you experiencing pain as a result of a car accident? Let the friendly staff at Tree City Chiropractic relieve your discomfort. Give us a call and schedule an office visit today.

Posted In: Chiropractic Auto Injury Treatment